We believe in a healthy and sustainable indoor climate and that all building owners should be able to achieve today's energy transition with HVAC solutions that are future-proof and score highly on ventilation performance and energy efficiency. 
ClimaRad develops, produces and markets intelligent decentralised ventilation units, low-temperature ventilation units and smart combinations of these, with a focus on the environment and people's well-being.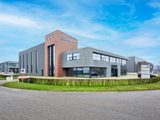 We started extensive research into ventilation principles in 2000, which, in 2002, lead to the first generation decentralised heat recovery units with built-in sensor control.
This first generation was extensively tested and in 2005 the ClimaRad unit was born. Now, more than 12 years later, our many years of experience and knowledge in the field of ventilation and heating are put into practice on a daily basis.
Thanks to our experience and continuous investment in knowledge, products and people, we have, over time, developed into the Netherlands's largest producer of decentralized ventilation concepts with heat recovery. Even though everything around us changes continuously, our goal has always remained the same: the production of intelligent decentralized ventilation systems in combination with heating and/or cooling, with the environment and the well-being of people taking center stage.
Our products are energy-efficient, reliable, comfortable and easy to maintain. We not only deliver the product, but also offer the market strong support, in terms of preparation, installation and follow-up. In addition, we provide our customers with extensive product documentation and advice when detailing their ventilation concepts.

Ventilation performance guaranteed in any room
Insulating the entire housing stock means that infiltration of outside air is minimised. Insulation therefore means ventilation, whereby the ventilation system has to ensure good indoor air quality entirely on its own. New scientific insights make it clear that although many ventilation systems provide air exchange at the dwelling level, they do not always do so at the right time, in the right room and with the right amount. As a result, residents are exposed to unnecessarily high concentrations of pollutants. Decentralised ventilation systems are equipped with the right sensors and score exceptionally well. A decentralised solution is future-proof and guarantees good ventilation performance and indoor air quality.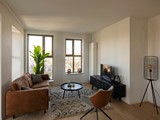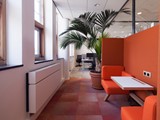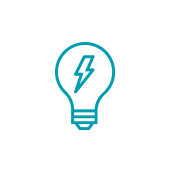 Maximum energy savings on ventilation and heating through the application of LT emission units
As the demand for heat in the built environment continues to decline, heat pumps are increasingly being used. The lowest possible system temperatures are required to maximise their performance. Heat delivery systems that can transfer a lot of heat at low system temperatures are crucial here. The standard sheet steel radiators are not suitable for this and limit the system efficiency of a heat pump.
LT emission units can increase the efficiency of the heat pump by more than 50% and thus minimise the energy consumption for space heating. In the renovation of the current housing stock (as well as in new construction), these LT units will be essential for future-proof, energy-efficient homes and buildings.

Easy to install
(Plug & Play)
In both new construction and renovation projects, ClimaRad products are very easy to install and maintain. This is because the installation of the ventilation units only involves two ducts (supply and extraction), possibly the installation of a wall socket and the mounting of the ventilation unit. The installation of the ClimaRad Sensa V2X, for example, can be done in just 10 minutes. After installation, it's just a matter of plug & play: insert the plug into the socket. 
Soon you will find more information and informative videos about the quick installation of our climate system on our website and YouTube page.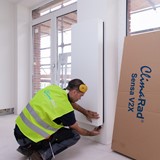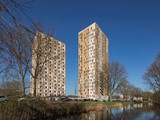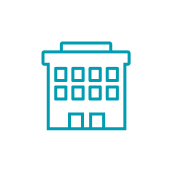 Saving building volume and maintaining free layout options
A major advantage of the ClimaRad Solutions is the space savings it provides in construction projects. Shafts in particular can be made smaller. After all, with this solution, ventilation ducts are not required and a central air handling unit is completely eliminated. This leads to a lower floor height. As a result, buildings can be up to 9% smaller in terms of gross building volume, while their net floor area remains the same. In existing buildings, large-scale structural modifications are unnecessary when you choose a ClimaRad Solution. Since a large part of the internal technical infrastructure is redundant, you can build and operate cost-efficiently.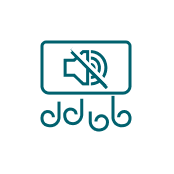 High comfort, adaptable to individual requirements
Sound-insulating ventilation systems, such as baffles or silencing grilles, are often used in buildings. However, because of draught problems, energy efficiency or insufficient noise reduction, this is by no means always desirable. Research shows that the sound insulation value of a ClimaRad unit is higher than that of the best baffles, with a Dn,e,w value of no less than 51 dB. In addition, ClimaRad is often the most aesthetically pleasing solution, which is why we are often used in monumental buildings.
When determining the sound insulation of a facade, different principles are important. In addition to the correct materialisation of the façade, a ClimaRad ventilation unit is an excellent soundproofing application. In recent years, this has enabled us to carry out various projects in noise-affected areas, where high sound insulation and comfortable and energy-efficient ventilation were required.