ClimaRad develops, produces and markets intelligent decentralised ventilation units, low-temperature ventilation units and smart combinations of these, with a focus on the environment and people's well-being.
We believe in a healthy and sustainable indoor climate and that all building owners should be able to achieve today's energy transition with HVAC solutions that are future-proof and score highly on ventilation performance and energy efficiency.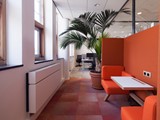 Ventilation
Ventilation essential for a healthy indoor climate
Proper ventilation in care homes is essential. The day-to-day activities of residents and staff result in a poor air quality in the rooms. When the indoor climate quality is lacking, the risk of health problems increases. Especially older people with poor health are very vulnerable in such situations. Nowadays, buildings are better insulated and there are fewer or no draughty openings, leading to a deterioration in indoor air quality. You are therefore dependent on the proper functioning of your ventilation system. With decentralised ventilation, the indoor climate is individually controlled and demand-driven for each room, it provides low maintenance costs and achieves a high level of comfort. This makes ClimaRad the ideal solution that is widely applicable in the market.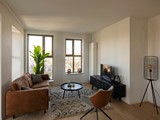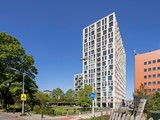 Construction costs
Lower construction costs with the ClimaRad solutions
A major advantage of the ClimaRad Solutions is the space savings it provides in construction projects. Shafts in particular can be made smaller. After all, with this solution, ventilation ducts are not required and a central air handling unit is completely eliminated. This leads to a lower floor height.